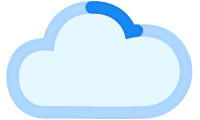 About Cyclonis Backup
How Does Cyclonis Backup Work?
Backing up your photos, documents, and other valuable data is important, but it can also be time-consuming and difficult. Cyclonis Backup was designed to make this process quick and simple for users of all experience levels. Cyclonis Backup's easy-to-use Backup Wizard helps you to identify and select important files from your computer to backup. With just a few clicks, your files can be backed up on the cloud, secured with AES-256 encryption.
Securely Backup Your Files and Protect Yourself From Data Loss
Backup and Restore Files with Ease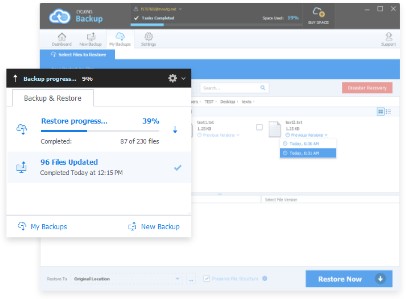 Damaged or malfunctioning hardware, natural disasters, human errors, ransomware infections. These are just a few of the many ways in which you can lose your valuable data. Even if you've backed up to an external drive, all of these potential risks can imperil your ability to access and recover your data. By backing up off-site, securely to the Cloud, your data is protected against these risks. Cyclonis Backup makes Cloud backup easy! Its simple and intuitive features are easy-to-use and its Backup Wizard helps you quickly locate and backup the data that's most important to you.
Choose What You Want to Backup
Cyclonis Backup provides many tools that allow you to easily choose what you want to backup. It integrates with your operating system and offers drag-and-drop functionality. The Backup Wizard can rapidly scan your files and categorize them based on the different types of information contained in them. With just a few clicks, you can locate the data that is most important to you. Cyclonis Backup also offers powerful search features to allow you to customize your backup. Whether you are a PC novice or a power user, Cyclonis Backup covers all your bases and needs.
Protect Your Backups Both in Transit and at Rest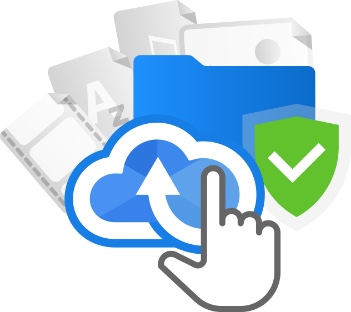 Cyclonis Backup relies on powerful encryption mechanisms to ensure that your backups are transmitted and stored in a secure and unreadable format. Backup data is transmitted with end-to-end encryption via HTTPS, to prevent hackers and cyber thieves from using network sniffers to steal your data. When your data reaches the Cloud, it is automatically encrypted again with AES-256, an encryption method trusted by governments and financial institutions worldwide, and stored in a way that even Cyclonis staff cannot view or read it.
Cyclonis Backup Keeps Your Data Safe in the Ransomware Era
Ransomware is, arguably, one of the most destructive types of cyberattacks currently in existence. Your files are scrambled, locked and held hostage. Meanwhile, the hackers demand that you pay, or else you will never get access to your files again. Even when you pay, there's no guarantee that the hackers will actually unlock your files.
Don't be a ransomware victim! Protect your data with Cyclonis Backup.
Your locally stored data is at risk of being lost to ransomware attacks. Cyclonis Backup stores multiple versions of your files securely in the Cloud to help protect you against ransomware and the catastrophic data loss of important personal files that can result from it.
---
Flexible Plans
Cyclonis Backup's plans are customizable to cater to your individual storage needs. Choose the storage space you need and the subscription pricing you prefer. Need more space? You can easily upgrade your storage plan at any time.
Intuitive Interface
Cyclonis Backup implements simple and powerful custom-designed wizards to guide you through the backup and restoration process. You can also directly add files and directories to your backups by simply dragging and dropping.
Unlimited File Versioning
Were your files hijacked by ransomware? Were your files accidentally corrupted? Do you need to rollback a document to an earlier version? Cyclonis Backup can keep track of different versions of your documents and allow you to restore them at any time.
Secure Encryption
Cyclonis Backup utilizes multiple protocols and layers of encryption to help maintain the security of your data. The encryption algorithms used by Cyclonis Backup are trusted by military, governments and leading financial institutions worldwide.
Backup Files From External USB Drives
Relying on external hard drives and USB thumb drives can put your data at risk. These devices, just like the hard drive on your computer, can often fail, leading to catastrophic data loss. Cyclonis Backup stores your data in the Cloud, so you don't need to worry about disk failures.
Access Your Data on All Supported Devices Worldwide
You can download, restore and manage your data through the Cyclonis Backup desktop application and through popular web browsers. Your backups are accessible to you anytime, anywhere you have Internet access.
System Requirements
Operating System Requirements




Windows 7 SP1 or newer is required.

macOS 10.12 or newer is required.
Browser Requirements




49 or newer

48 or newer

10 or newer

48 or newer

15 or newer